Always remember that the internet never forgets.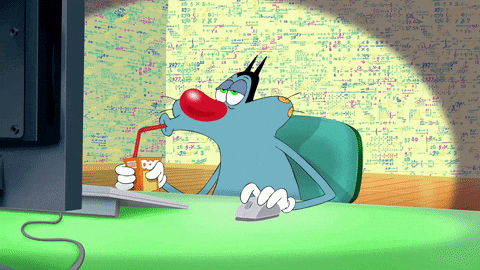 Where do you hide a dead body? The answer to this question is at the bottom of this article.
A few years ago, much of what we did was soon forgotten. But today, thanks largely to the birth of the internet and social media, nothing is forgotten.
From misspelt Tweets to Facebook rants after you've had a bad day, and unflattering photos posted by your friends, some moves can make it difficult to manage your online footprint, especially when it's archived for posterity. You see, every word or picture on your social media profile tells a story about you. It's not just about keeping a lid on the past or your online mistakes – it's about making yourself look good for tomorrow.
Why do people or brands pay to protect and build a professional online rep for a price? Why do they also pay to emerge on top of search results in order to boost their personal or corporate brand? You might not need that right now but you definitely need to manage your online footprint all by yourself without sweating it.
Here are a few steps you can use.
Search for yourself online:
Use every possible search engine, including people searches, social networks and forum searches to find out everything (good and bad) being said about you on the Internet.
Comb through social media accounts, blogs, and forum posts of your friends, family members, and significant others, just to be sure someone doesn't take your online reputation for granted. This is the first step in the right direction.
Scrub your internet presence and beef up your privacy settings:
After you've scoured the Internet, and you've found a few links/photos/high school blog posts that you'd rather your future employer not see, remove them or make them private. There's no better time to make things right than now.
Consider changing your name:
No! Don't get it twisted. This doesn't mean legally changing your name. If you used an alias out of youthful exuberance as a teenager, you might need to change it to a more suitable name as someone who is grown. Someone who opened a twitter account with "Yobobby" at age 16 would want it changed when he's the Regional Director of a bank at 45. "Yobobby" doesn't fit his profile anymore. If you have an extremely un-searchable-name, you can add a middle name or initial to your professional name, so that future employers and colleagues will find you when they search.
Work towards building your brand:
The best online reputation management strategy is a proactive one. Instead of trying to put a lid on your past, focus on building your future. By adding new content in the form of new social network accounts, blog posts, articles and forum posts and giving expert advice, you can boost your presence online.
Stay alert:
That solid online reputation you have built is priceless, so make sure it doesn't all come tumbling down by taking protective steps. You can set up a Google alert that notifies you once your name is mentioned on any platform.
Do not submit your login details to third party apps except you can guarantee that it is safe (which is almost impossible these days).
Be diplomatic:
Typing behind the keyboard is so much fun until someone gets hurt. It is tempting to criticize and insult people online after all the person can't punch you in the face. Well, someone can screengrab your content and use it against you in another fight. So please comment only when necessary.
Post regularly:
Posting at least once a day is healthy. Think ahead of any information that will benefit those in your online world and share. There are no levels to how much you can post any day as long as you're not causing information overload. It's better to keep people expectant and wanting to come to your page again.
There are no hard and fast rules for leaving an awesome digital footprint. Just ensure that what you're doing is for your benefit and not to please people who won't remember who you are as soon as they flip the next page.
So, back to the question; where do you hide a dead body?
Answer: On the third page of Google results.