Having a bad hair day? Wrap your dear head sister.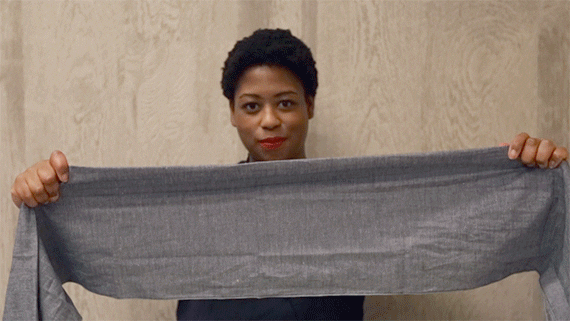 The Nefertiti Head Wrap:
Everyone loves this style.
Truth is, the secret to having this style is the under scarf. Yes!
An under scarf will give you the body and shape you need to hit this amazing look, especially for shorter hair. It is much easier when you're on afro or when you're carrying a full kinky braid. Thanks to BlaqueStone on Youtube for this tutorial.
The Intricate Wrapunzel Twist Head Wrap:
This intricate and beautifully done head wrap will take some time and skill but the colours, the braids, the simple beauty of them are so unique. You will fall in love immediately with this look. This might be difficult at first for the beginner but keep practising. You'll get there. Andrea Grinberg, in her YouTube video, teaches us how to do the twist wrap.
The Loc Head Wrap:
Your gorgeous locs can give your head wrap an amazing super high look and get heads turning while you strut pass. Take a look at different ways Jakara Kiera teaches us how to style that headwrap of yours.
Easy Low Bun Head Wrap:
The easy scarf turban style is great for bad hair days. Do you have a long, rectangular scarf? Then you are already ready for this simple look. Create a faux bun with your hair completely covered, accessorize and go conquer. Kilahmazing shows how to do the low bun headwrap style.
Head Wraps for Braids:
Having colourful head wraps on braids can be really beautiful. Maybe you're not having a bad hair day but you just want to look different, here's how Beautarie's teaches us how to style headwraps on braids.
Other beautiful options are available. Take a look at this YouTube video by Vivianatz.
So far, what's your favourite head wrap style? Go ahead! Rock that beautiful scarf of yours and make mother Africa proud.