Table for three; You, me and my bag. – Author Unknown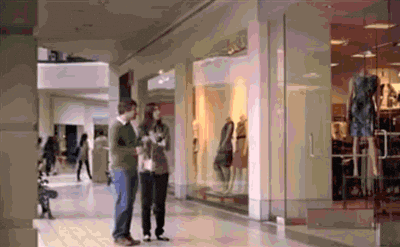 A woman's handbag is like her best friend. It goes with her everywhere and holds all her secrets. Permit me to say secrets because if you poured all its content out, she might be embarrassed as to what one would find.
For most ladies, the bag has tons of stuff in it. Some things that are useful everyday like her keys, pressed powder and lipsticks, while other items may be in that bag for months and will never be used. So why let your shoulders get bugged by tons of items you don't need? These are the top essentials every woman should have in her bag.
Makeup Bag:
Your makeup bag should include at least, a pressed powder, a lipstick, a hairbrush, if you want to mascara, and an eyeliner. Sometimes you'll need to make a quick dash to freshen up your look after a long day or just before an important meeting.
A Nail file:
This is definitely an item for your bag. It will save you the hassle of clenching your fist because of a broken or chipped nail(s).
Your Wallet:
It's a no brainer, right? Your bag is not complete without your wallet for your cash, I.D cards, Debit cards and other cards. The size of your wallet is up to you.
Mints:
Hello Sis. It's not because you have bad breath. It's because some food you eat turns you into a culprit. Bad breath after a meal is really a turnoff that is why a lady should always have some mints or gum in her bag to freshen up her breath.
A USB flash drive:
You can only realize how much having a USB flash drive at hand can be a miracle when you need to transfer a file. Whether it is to take the latest movie your friend downloaded, or to transfer documents easily at work, it is a must have item in your bag.
Mini Perfume:
Your sweet-smelling bottle of fragrance is a super important item. Smelling nice and fresh can give you a powerful edge.
Hand Sanitizer:
That small bottle can keep your hands germ free. Keep your hands clean. They're closer to your mouth than you think.
Hairband and Bobby pins:
Sometimes you just want to get the hair out of your face. Maybe the humidity and the heat is messing with your hair from time to time. Keep hair accessories in your bag to avoid a bad hair day.
Tissue:
If there is one thing that should always be found in a woman's bag, it's got to be tissues. It is unattractive and disturbing to keep breathing in heavily because you don't have a tissue in hand to clear your nose, quickly get rid of used items like gum etc.
Sanitary Pad:
Except you have been visited, one is enough. There is always a lady in distress that needs a pad.
Portable Charger:
Always keep a portable charger in your bag for recharging your battery. You don't want to start looking for a friend to borrow one from.
Aspirin:
Some headaches, pains or cramp don't announce their arrival. They just show up. With a couple of tablets in your bag, you can she can take care of herself like a pro.
Inhaler:
This is non-negotiable for asthmatic patients. Never ever leave your house without an inhaler in your bag.
Lotion:
Every woman should have some hand lotion in her bag to give her hands the attention they deserve.
Sunglasses:
Shield your eyes from the fierce light of the sun. You sure don't want to squint and leave your arms aching because you're protecting your eyes from the harsh rays of the sun.
A Pen and a note pad:
Sometimes you will need to write things when you least expect it.
Your Business cards;
Networking is now a survival skill. Always keep a bunch of business cards in your bag. If possible let it be in your wallet.
Power bank:
Having your phone battery drained is not a nice place to be since most of the communication we do these days is via the phone. A power bank in hand will be of so much importance on that fateful day.
Other items can include headphones, floss, flats and snacks.
Dear lady, these items don't have to be individually bulky. Luckily, there are now smaller versions of everything. Get rid of the non-essentials that make your handbag so burdensome and arm yourself with these essentials.