2018 gave us Black Panther, Avengers: Infinity War, Deadpool, Crazy Rich Asians, Aquaman, Spider-Man: Into the Spider-Verse, Ant-Man and the Wasp, Acrimony… 2019 has given us "What Men Want, Hell Boy, Avengers: End game, Escape Room, Alita: Battle Angel… and it gets better.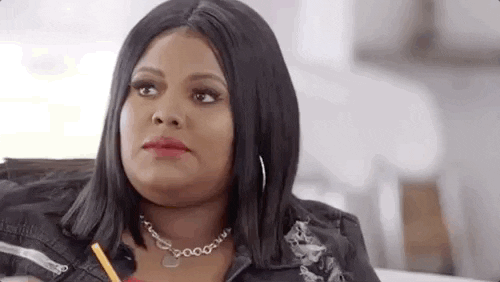 Trailers have wetted our appetite and got us looking forward to sitting in the movie theatre with a bag of popcorn on the right hand and a drink on the left. Lolz, I've been there before.
Let's take a look at the blockbusters that will be released this summer.
Aladdin (May 23, 2019):
The lead actor Will Smith who plays the character of the genie looks a bit weird. Despite the criticism of the trailer I'm still gonna watch it for nostalgia's sake.
John Wick: Chapter 3 – Parabellum – (16 May 2019):
Who doesn't love Keanu Reeves in this movie? From hunting the murderers of his dog to being hunted by a syndicate of assassins, John Wick has come a long way. This Chapter will focus on Wick, who is on the run from his former allies.
Godzilla: King of the Monsters (30 May 2019):
Godzilla is back! This movie symbolises the return of god-sized mythical monsters including the mighty Godzilla, who goes against his arch-nemesis Mothra, Rodan and the baddest guy – the three-headed King Ghidorah. We're in for some real battle here. Watch out for the monsters!
'Dark Phoenix' (June 7):
Already missing Sansa Stark of Game of Thrones? Our darling Sophie Turner returns less than three weeks after the Game of Thrones finale to star as the lead in Marvel's newest X-Men movie, Dark Phoenix. Jennifer Lawrence, Michael Fassbender, Nicholas Hoult, and Evan Peters, are just a few of her A-list co-stars.
'Late Night' (June 7):
Two Queens (Mindy Kaling and Emma Thompson) team up for this comedy about a female late-night host (Emma) who enlists a new writer (Mindy) to help her revamp the talk show. it's going to be hilarious!

'The Secret Life of Pets 2' (June 7):
Don't we love animation? The Secret Life of Pets is one of the most adorable animated movies and now we're getting a sequel! Max, Chloe, Gidget, and the gang will return June 7, and we can't wait to see what mischief they get up to.
'Men in Black: International' (June 14):
Our darling Chris Hemsworth and Tessa Thompson are dressed in suits and ties, shooting things making us feel they are in control of the universe.

'Toy Story 4' (June 21):
Did you like me think that Toy Story 3 would be the final movie in the series? Well, weep no more. The fourth in the row has been announced. I'm an adult who loves to watch kids' movie. Ain't sorry.
'The Lion King' (July 19):
Watch out! Queen Bey's voice is gonna be killing it in this movie. This movie is a remake of The Lion King. Can't wait!
'The New Mutants' (August 2):
After getting postponed for a year for reshoots, Marvel's horror film The New Mutants is finally scheduled to be released on August 2. Featuring our hero Arya Stark, Killer of the Night King whose real name is Maisie Williams. The movie follows a group of "mutant" kids who are locked in a secret facility because of their powers. Trust me. It's going to be scary.
'Artemis Fowl' (August 9):
This is a childrens' book being made into a movie but is sparking controversy. Fans claim the trailer does not look like an accurate reflection of the book. Well, let's leave our comments till the real thing drops.
'Good Boys' (August 16):
Don't get it twisted. This is not a kid's movie. It's a comedy piece coming from the writers of Superbad, Pineapple Express, and Sausage Party.

Gemini Man (October 3, 2019):
The sci-fi thriller starring Will Smith focuses on the life of an elite assassin who wants to retire and is looking for an exit from his organisation but has to face a younger clone of himself who knows all his moves before he makes them.

'Frozen 2' (22 November 2019):
To all the "Let it go" fans, Frozen 2 is scheduled to be release on the 22nd of November. What's going to happen to Olaf when it doesn't snow anymore?

'Wonder Woman': 1984 (1 November 2019):
This is going to be a different movie. It's set in the 80's and the creators are bringing in Wonder Woman's longtime nemesis in the comics, Cheetah. Let's keep our fingers crossed.
So, enjoy the 'Stress Buster' benefits of watching these awesome blockbusters.