"The world is a book, and those who do not travel read only a page." – St. Augustine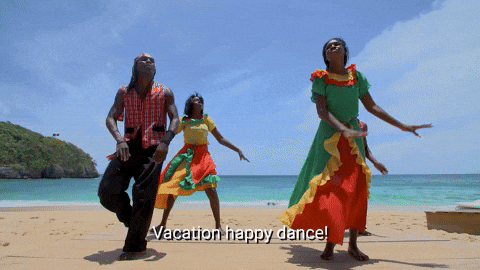 The experience of travelling stays with you forever. You tell the tales with a smile on your face and yes you earn the respect of your peers as well.
Here are some benefits of exploring other climes;
Travelling improves your understanding of other cultures:
Being more understanding and tolerant about a culture different than ours can make the world a better, safer place. Watching TV or listening to podcasts that talk about other countries isn't enough. Experiencing it gives you an entirely different perspective and makes you more tolerant.

Travelling makes you more interesting:
What happens when you meet someone for the first time and for no reason the conversation becomes awkward and you need to switch real quick. Storytelling becomes a live saver. That being said a few stories from places you have visited is likely to grant you even more attention. Mentioning ideas that most people aren't familiar with or bringing up a new perspective is always a good way to shine in a social situation.

Traveling Expands Your (Real) Social Network:
It is true! Establishing connections and building a network while travelling is one of the smartest things you can do today. The world is now so interconnected. People get married to people from other cultures and the first time they met, one of them was visiting. The problem of keeping in touch is no longer an excuse, thanks to technology.

Travelling makes you love home even more:
The magic thing about home is that it feels good to leave, and it feels even better to come back. You get to appreciate your loved ones and the ideas that make up your culture when you see and experience other cultures. Take for instance this American writer who travels to Russia and was shocked at their bluntness. As soon as he got back, he told his family that he appreciates the empathy that comes with conversing in America.

Travelling broadens your perspective:
Travelling helps you connect with different people from different cultures. This gives you the opportunity to see issues and daily life challenges from a different point of view. That way you don't judge as quickly as one who sits at home and watches from the TV.
Travelling helps you have fun:
No matter your age or status, there is always a time when the child in you wants to have some fun. When you travel, you break free from the norm, eat new food, wear different clothing and so on.

Travelling helps you get original and creative thoughts:
Experts believe that if someone gets out of their comfort zone, the mind gets more creative. So, to develop new neural connections that trigger original and creative thoughts, you must break out of your daily routine and explore new places.
Having little time or money isn't a valid excuse. You can travel on a budget and on holidays or vacation. All you need to do is search for airlines and organisations that offer travelling services on a budget. Why sit in a place when you can tour the world?